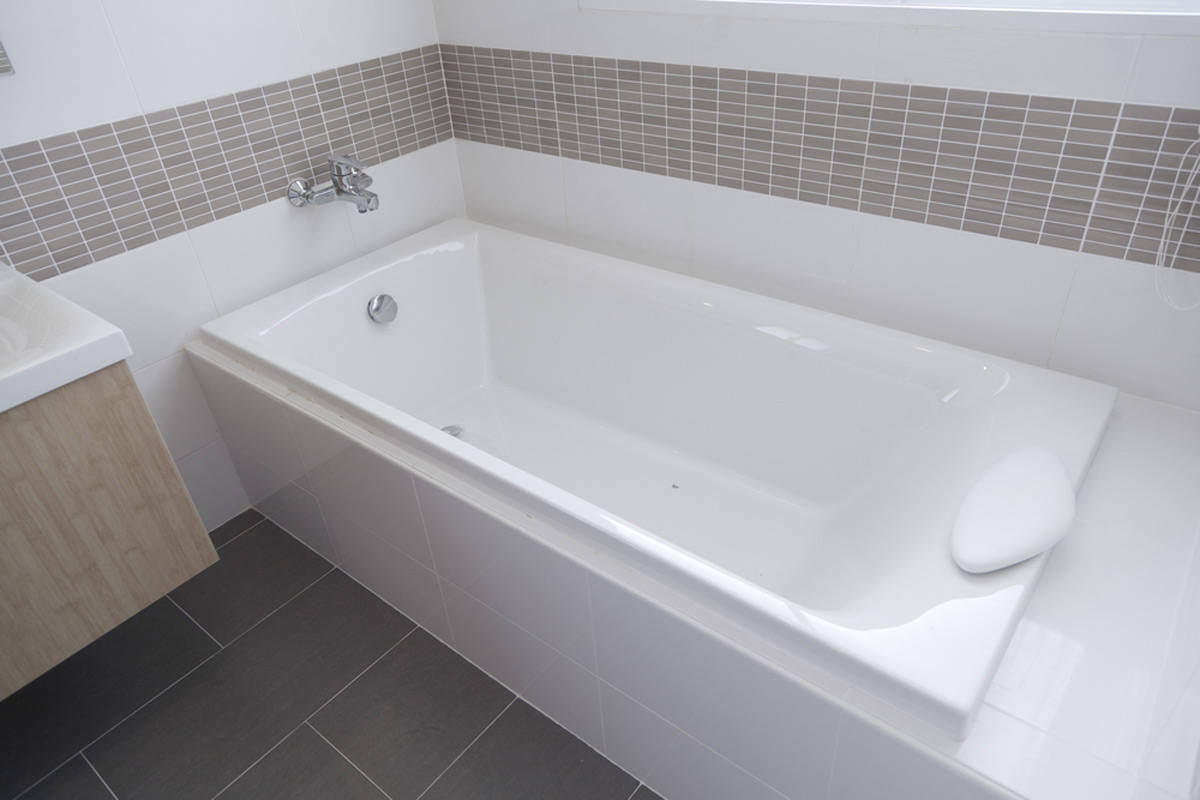 Have you ever found yourself dreaming about that perfect, cozy bathtub after a long day, only to remember that your home is still stuck in the era of showers? Or maybe you're considering a home improvement project and the thought of replacing that old, worn-out bathtub looms ominously. Doug The Plumber is the go-to solution for bathtub installation in Bastrop, TX and we can definitely help you out.
We know how stressful a regular day can get. Perhaps the kids have created chaos all day, or the boss was just a bit too bossy, and all you yearn for is a relaxing soak in a warm bathtub. But alas, your home simply wasn't blessed with a tub. Or perhaps you do have a tub, but it's more like an ancient relic than a comforting sanctuary. We can install brand new bathtubs or install a bathtub replacement for your home.
At Doug The Plumber, we understand the unique needs and tastes of Bastrop homeowners. We know you value quality, convenience, and a personal touch. That's why we provide top-notch, efficient bathtub installations that are custom-fit to your lifestyle and home aesthetics. Plus, we'll walk you through the process, answering all your questions and making sure the installation suits your schedule and budget. Give Doug The Plumber a call today and let's turn your bathtub dreams into a reality!
The Many Benefits of Having a Bathtub at Home
Bathtubs are more than just a place to get clean, they're your private sanctuary, your escape from the world, your 'me-time' haven. And hey, they can be pretty practical too. Here are just a few of the reasons why a bathtub installation may be the next smartest move you'll make in your home.
Have a Personal Sanctuary
Yes, life can be stressful, and sometimes, all you need is a quiet moment to yourself to soak away the worries of the day. Your bathtub becomes that personal haven, a place where you can simply be, surrounded by bubbles, a glass of wine, and even a good book. It's self-care at its finest!
Easy Bath Time for Kids and Pets
Anyone who's tried to wrangle a squirming toddler or a frisky pup into a shower knows it's not the easiest task. But with a bathtub? Suddenly, bath time becomes a splash-filled adventure instead of a chore. And hey, that rubber duckie just isn't the same in a shower.
Practical Household Uses
Bathtubs aren't just for bathing. Got a pile of muddy boots after a fun day of hiking? A soiled jersey after a victorious game? Your bathtub doubles as a washbasin, making it easy to tackle bigger cleaning tasks.
Boosts Your Home's Value
And here's a perk you might not have considered - a beautiful bathtub can increase your home's value! It's a desirable feature for many potential buyers, and a well-installed, modern bathtub can be a deciding factor in a sale.
Having a bathtub isn't just about functionality. It's about creating a space in your home where comfort, practicality, and a dash of luxury come together. It's about enhancing your day-to-day living experience. And at Doug The Plumber, we're all about helping Bastrop homeowners create these enriching experiences.
Types of Bathtub We Can Install 
Whether you're a fan of the vintage clawfoot tub or prefer a sleek, modern design, our expert team will install your new tub with precision, ensuring that you can enjoy hassle-free soaks for years to come.
Alcove Bathtub Installation
Alcove bathtubs are perhaps the most common type we install. They're designed to fit snugly into a three-wall enclosure, maximizing space and providing a functional shower-bath combo. Alcove tubs are an excellent choice for smaller bathrooms or homes where every inch counts.
Freestanding Bathtub Installation
Unleash a sense of elegance with a freestanding bathtub. These standalone beauties are a favorite among Bastrop homeowners looking to add a touch of luxury to their bathrooms. Positioned anywhere in the room, a freestanding tub offers the flexibility of design and makes a bold style statement.
Drop-in Bathtub Installation
As the name implies, drop-in bathtubs are 'dropped' into a pre-built deck or enclosure. The result? A seamless, integrated look that can be easily customized to match your bathroom's existing decor. If you're all about bespoke solutions, a drop-in bathtub could be your perfect match.
Clawfoot Bathtub Installation
Bring a dash of vintage charm to your bathroom with a clawfoot tub. Characterized by their ornate feet, these bathtubs stand proudly on their own, becoming the centerpiece of any bathroom. Clawfoot tubs aren't just about aesthetics; their deep design provides a luxurious soaking experience.
Walk-in Bathtub Installation
Safety and comfort merge in a walk-in bathtub, an ideal solution for elderly family members or those with mobility issues. Walk-in tubs feature a door for easy entry, non-slip flooring, and built-in seating. So you can bathe in peace, knowing that your safety has been taken into consideration.
At Doug The Plumber, we offer all these bathtub installation options and more. Our team of experts will guide you through the selection process, ensuring you find the perfect bathtub to complement your lifestyle and home aesthetics. 
Ready To Take The Plunge? Call Doug The Plumber For Your Very Own Bathtub Installation
Are you ready to transform your bathroom into the ultimate relaxation zone? Ready to boost your home's value, make bath time fun again, and bring a whole new level of practicality to your cleaning tasks? It's time to consider a bathtub installation by Doug The Plumber.
With our expert bathtub installation services in Bastrop, TX, we promise a hassle-free, efficient installation that's tailored to your individual needs. Whether you fancy a vintage clawfoot tub or a luxurious freestanding model, our team will install your new bathtub with precision, ensuring years of hassle-free soaks.
Don't let your bathroom remain just a functional space. Transform it into your private oasis, a place where you can escape, unwind, and indulge in the simple pleasure of a warm bath. Give Doug The Plumber a call at (512) 882-0663 today and turn your bathtub dreams into a blissful reality. Because you deserve a bathroom that's more than just practical - you deserve a bathroom that feels like a spa, right in the comfort of your own home.
6 Different Reasons You Should Hire Us
Frequently Asked Questions
You Have Questions, We Have Answers
Plumbing problems can be extremely frustrating, especially when it means you can't use your toilet, sink, shower, or all of the above! Have plumbing questions?
If you're tired of quick showers and yearn for a calming soak or if bath time for the kids (or pets) is more like a wet adventure, it's time to consider a bathtub. A tub can transform your bathroom into a relaxing oasis, add practicality to your cleaning tasks, and even increase the value of your home. Plus, who can resist the allure of bubbles and a good book?
Absolutely! With Doug The Plumber, you're not just installing a tub, you're adding a piece of art to your home. From vintage clawfoot tubs to sleek freestanding ones, we'll help you choose a bathtub that perfectly aligns with your aesthetics and lifestyle. Your bathroom, your rules!
Not at all! Our expert team ensures a smooth, efficient installation that fits around your schedule. We'll walk you through the process, answer all your questions, and leave your home as clean as we found it. Your comfort is our priority.
Absolutely! We'll help you say goodbye to your old tub and hello to a new, sparkling bathtub. Our team takes care of the entire replacement process, from removal to installation. So you can just sit back, relax, and look forward to your next soak.
While it's true that bathtubs are an investment, they're one that pays off in the long run. Besides enhancing your quality of life, a well-installed, modern bathtub can increase your home's value. Plus, at Doug The Plumber, we're all about providing top-notch services at fair prices. So you can enjoy your new tub without breaking the bank.