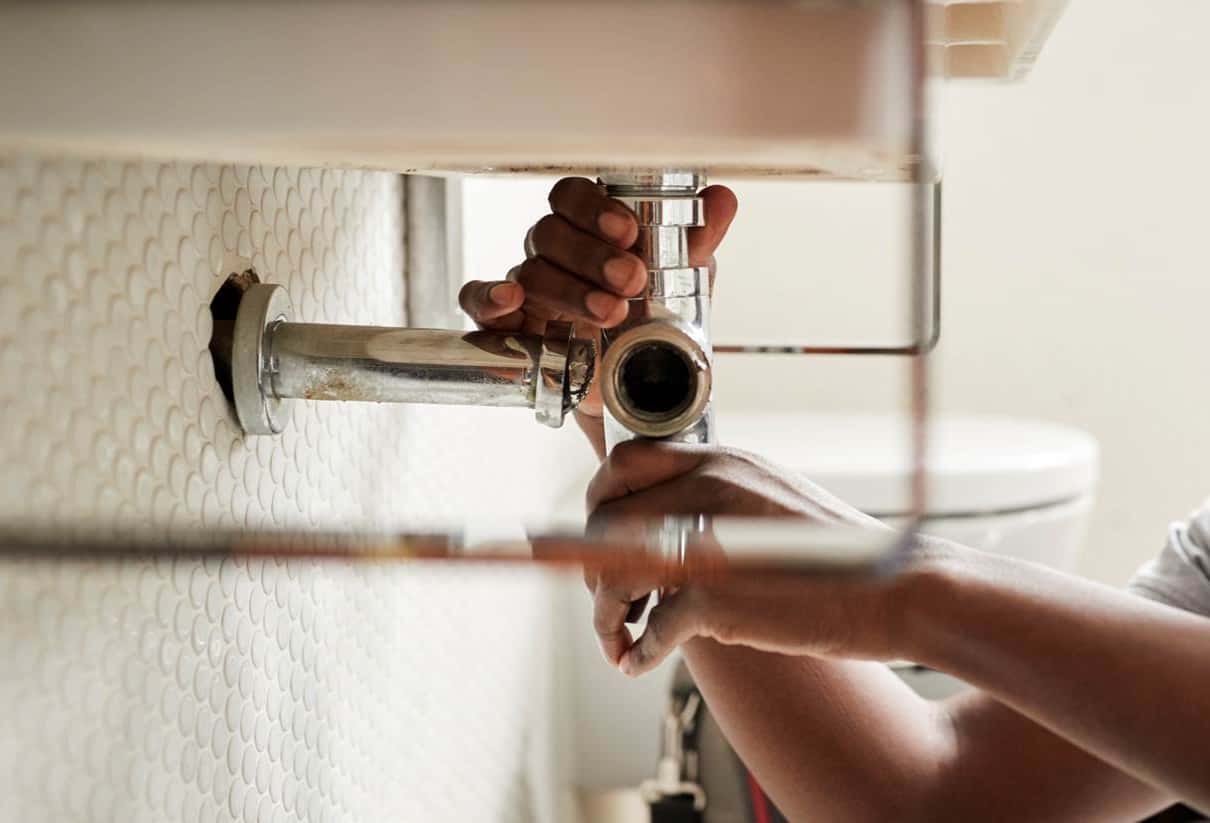 You've come to the right place! When you search for "the best plumber near me," you'll come across our page. Doug The Plumber is here to provide residential and commercial plumbing services in Colorado, TX, and surrounding areas.
With our extensive range of plumbing services and an unrivaled commitment to quality, we'll keep your home or business plumbing in top shape. Say goodbye to leaks, clogs, and frustrations with our trusted local plumbing services!
Best Plumbing Services in Colorado, TX
From burst pipes and poor water pressure to toilet repair, Doug The Plumber extends a wide variety of services tailored to navigate all your plumbing woes. Here's a glimpse at what we can do for your residence or business:
24/7 Emergency Service
A plumbing emergency doesn't have to be the end of the world! Just give us a call and our team of experts will be there to assist you.
Drain Cleaning
Bid farewell to stubborn blockages! We skillfully dislodge clogs, paving the way for smooth and effective water flow in your drains.
Water Filtration Systems
Delight in pure, refreshing water straight from your tap. Our water filtration system installations enhance your water quality and help you cut back on pricey bottled water.
Water Line Repair
No need to worry about water lines or water supply issues. Our adept team specializes in non-invasive repairs, reinstating your water flow without causing unnecessary disruptions to your daily life.
Water Heater Repair
Regain the comfort of your home with our swift water heater repairs. We promptly address any hiccups, enabling you to resume your routine with ease.
Advanced Sewer Line Inspections
Steer clear of sewer mishaps. Our state-of-the-art camera technology allows us to examine your sewer lines without the need for digging. From drain checks to comprehensive sewer line inspections, we have you covered.
Sewer Line Repair
Ensure optimal performance of your sewer lines with our septic tank clean-out and backflow prevention services. Say goodbye to persistent clogs, unwanted backups, and signs of water damage!
Gas Line Installation
Experience a smooth and worry-free gas line setup with our skilled team. Our plumbing professionals can safely and legally install your new gas line, guaranteeing a seamless process.
Hiring a Professional? Experience the Finest Plumbing Services in Colorado, TX
Never settle for anything less than the best when dealing with your plumbing issues. Contact us today at (512) 629-7408 and let us tackle your plumbing concerns. Experience the distinctive service of Doug The Plumber and find out why we're the go-to choice for plumbing solutions in Colorado, TX.
At Doug The Plumber, we ensure a smooth and stress-free plumbing repair service from consultation through completion. Here's what sets us apart:
Highly Esteemed
We've earned the trust of the community in Colorado, TX. Our fully certified company guarantees your plumbing tasks are performed to the highest standard.
Prompt Response
Understanding the urgency of plumbing emergencies, we offer speedy, same-day plumbing services. We ensure your pressing issues are dealt with swiftly and efficiently.
Friendly Professionals
We're more than just licensed and insured plumbing experts — we're friendly too! Don't hesitate to discuss any plumbing projects with us, regardless of size or complexity.
Transparent Pricing
We believe in transparency and fairness in all our transactions. We provide upfront pricing so you're never blindsided by hidden fees or unexpected costs.
Experience the Doug The Plumber Difference. Book our services and discover why numerous customers in Colorado, TX choose us for their plumbing needs. Get in touch now and schedule a consultation. 
6 Different Reasons You Should Hire Us
Frequently Asked Questions
Plumbing Queries? We've Got You Covered!
Plumbing problems can be extremely frustrating, especially when it means you can't use your toilet, sink, shower, or all of the above! Have plumbing questions?
An incessantly dripping faucet is a typical plumbing inconvenience that can lead to significant water waste and an unexpectedly high water bill. This issue often arises due to an aged or faulty washer or O-ring inside the faucet. Replacing these components usually resolves the problem, although at times the issue might be more complex, requiring the expertise of a professional plumber.
Keeping your drains free-flowing begins with mindful disposal habits. Avoid sending fats, coffee grounds, food remnants, and other solid items down your drain. Employing drain guards or mesh screens can aid in trapping hair and debris. Regularly rinsing your drains with hot water and using a biodegradable drain cleaner occasionally can help maintain clear pipes.
A continually running toilet is typically a symptom of a malfunctioning flapper valve or a problem with the fill valve. Begin by inspecting whether the flapper is adequately sealing the tank. If it's not, attempt to adjust or replace it. If the problem remains unresolved, it would be wise to contact a professional plumber, such as Doug The Plumber.
There could be several reasons why your water heater isn't supplying sufficient hot water. Potential causes include a faulty heating element, an incorrectly set thermostat, sediment buildup in the tank, or a compromised dip tube. A professional plumber, like Doug The Plumber, can accurately diagnose and rectify the issue.
Regular plumbing inspections are key to identifying and addressing potential problems before they escalate. We generally recommend a thorough plumbing inspection annually. However, in cases of older properties, residences with trees near sewer lines, or homes with recurrent plumbing issues, more frequent inspections might be advisable.
Simple! Just call Doug The Plumber at (512) 629-7408 and our plumbers in charge will take care of your plumbing needs.