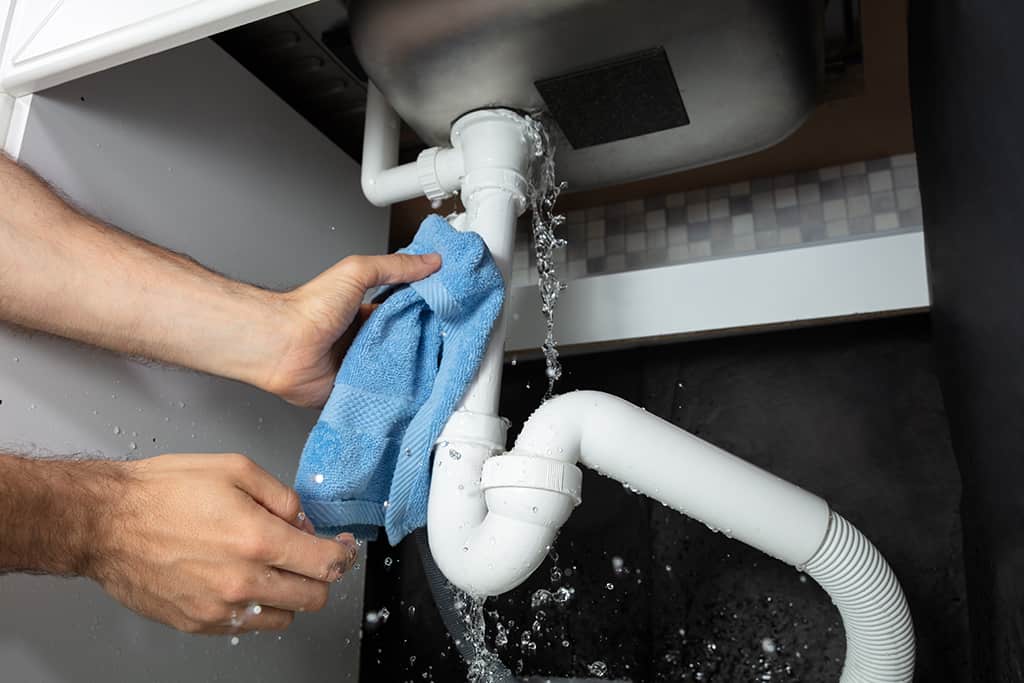 If you are typing "best plumber near me," look no further than Doug The Plumber. With Doug BerryAnn, a skilled and experienced Master Plumber leading the way, our team has been providing exceptional service since 1998. We take pride in delivering top-rated, high-quality service you can rely on whether you need plumbing repair or installations for the home or for your business.
Plumbing Expertise
From Clogged Drains to Burst Pipes
While you might be able to handle minor clogs independently, most plumbing problems call for the expertise of seasoned professionals. Experience the Best Plumber Service in Red Rock, TX. You can rely on us for:
Emergency Plumbing
When an unexpected plumbing emergency arises, make sure to have our number. Our team will be with you every step of the way.
Drain Unclogging
Bid farewell to pesky clogs! Whether it's your shower, bath, or kitchen sink, our team of experts has the necessary expertise to restore smooth and efficient water flow.
Water Filtration Systems
Experience the joy of clean and fresh water straight from your tap. With our water filtration system installations, you can enhance the quality of your water while saving on expensive bottled water.
Water Line Repairs
Worried about water line issues? No need to panic! Our skilled team specializes in expert, no-dig repairs, ensuring that your water flow is restored without causing unnecessary disruptions to your daily life.
Water Heater Fixes
We understand the importance of a comfortable home environment. If your water heater is giving you trouble, we'll swiftly resolve the issue, allowing you to get back to your routine with ease.
Sewer Line Checks with Advanced Cameras
Don't let sewer surprises ruin your day. Our advanced camera technology enables us to inspect your sewer lines without any digging. From drain checks to comprehensive sewer line inspections, our comprehensive services have got you covered.
Water Line Fixes
Dealing with water line or water supply problems? Stay calm and reach out to us! Our team will efficiently handle water line breaks, getting your water running smoothly again in no time.
Sewer Line Fixes
Our clean-up and backflow prevention services will restore your sewer lines to peak performance. Say goodbye to stubborn clogs and unwanted backups!
Gas Line Set-Up
Struggling with your gas line? Let our plumbing professionals safely and legally install your new gas line, ensuring a hassle-free experience for you.
In Need of Plumbing Repairs?
Don't settle for mediocre work when it comes to your plumbing needs. Contact us today at (512) 629-7408 and let us take care of your plumbing requirements with the utmost professionalism and unwavering commitment to excellence. Experience the Doug The Plumber difference and discover why we are the go-to plumbers in Red Rock, TX.
Why Choose Doug the Plumber?
At Doug The Plumber, we deliver hassle-free from the consultation to the actual day of implementation. Here's why we stand out:
Highly Rated
As one of the best local plumbers in Red Rock, TX, we are proud of our reputation for excellent service and we will do all we can to maintain this. Our plumbing company meets all the necessary certifications and licensing requirements, ensuring that your plumbing job is done right. 
Same-Day Response
When a plumbing emergency strikes, we understand the urgency. Our prompt same-day service ensures that your pressing issues are addressed swiftly and efficiently.
Friendly Approach
We're not just licensed and insured plumbing professionals – we're also approachable and friendly. Feel free to discuss any plumbing projects, big or small, with us. We're here to help.
Transparent Pricing
We believe in open and transparent communication. That's why we provide clear pricing, ensuring that you won't encounter any unexpected costs or hidden fees along the way.
Experience the Doug The Plumber Difference. Hire a plumber today for reliable plumbing solutions you can trust. Discover why countless customers rely on us for their plumbing needs. Contact us now and let us exceed your expectations.
6 Different Reasons You Should Hire Us
Frequently Asked Questions
You Have Questions, We Have Answers
Let us answer your most common questions about plumbing!
A dripping faucet is a common plumbing issue that can waste water and increase your water bill. The most common cause is a worn-out or faulty washer or O-ring within the faucet. Replacing these components usually solves the problem. However, in some cases, the issue may be more complex, requiring professional assistance.
Preventing clogged drains starts with being mindful of what goes down them. Avoid disposing of grease, coffee grounds, food scraps, and other solids down the drain. Use drain guards or screens to catch hair and debris. Regularly flushing drains with hot water and periodically using a natural drain cleaner can also help maintain clear pipes.
A running toilet is often caused by a faulty flapper valve or a problem with the fill valve. To fix it, first, check if the flapper is properly sealing the tank. If it's not, adjust or replace it. If the flapper is intact, it could be the fill valve. Add or remove water until the height is right. If these troubleshooting steps don't work, it's best to consult a plumber.
Several factors can contribute to insufficient hot water from your water heater. It could be due to a malfunctioning heating element, a faulty thermostat, sediment buildup in the tank, or a broken dip tube. Find the right local plumber like Doug The Plumber to diagnose and resolve the issue
Regular plumbing inspections are essential for identifying potential issues before they turn into major problems. It's generally recommended to have a comprehensive plumbing inspection conducted once a year. However, older homes, properties with trees near the sewer lines, or those with frequent plumbing issues may require more frequent inspections.
Simple! Just call Doug The Plumber at (512) 629-7408 and our plumbers in charge will take care of your plumbing needs.