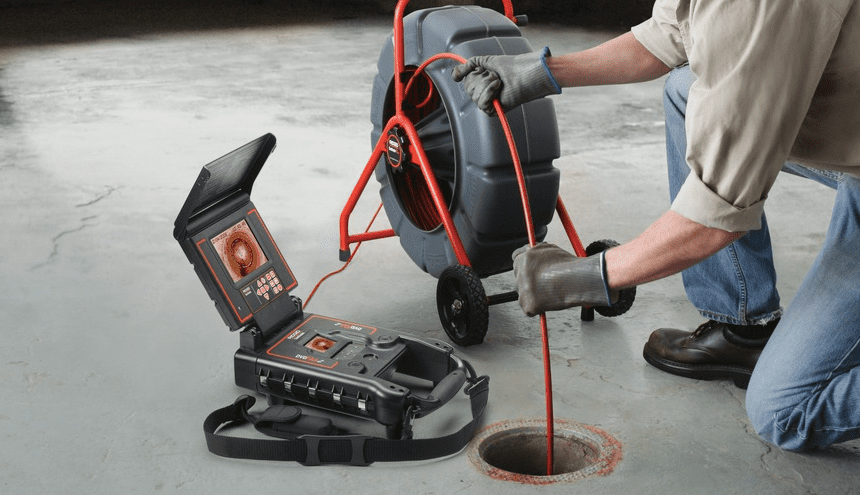 Sewer backups are one of the most unpleasant experiences you could ever have. They can cause damage to your home and even make you sick.
We at Doug The Plumber understand how much of a hassle it is to deal with these kinds of problems, which is why we offer fast, reliable, and affordable sewer line camera inspection services in Smithville, TX, and surrounding areas. We have been in business for more than 20 years now, so you know we will give you excellent service every time!
We use state-of-the-art equipment to inspect your sewer lines. Our plumbers will come out to your house and use video cameras to look inside your sewer lines from the above-ground so that we can see what's going on down there—and then we'll give you our recommendations on how best to fix it.
If you need help with your sewer line video camera inspection service in Smithville, TX, call us at (512) 882-1628 today to book a service!
What is a sewer camera inspection?
A sewer camera inspection is a simple process that uses a special video camera to check a sewer line. The camera sends images of the inside of the pipe to a video screen, where they appear often in real-time, meaning that you can see the sewage moving past. The camera head is flexible, so it can be maneuvered into almost any position or curve without interfering with its performance.
Sewer line camera inspections are sometimes called video pipe inspections, sewer scope inspections, or pipe inspections. They're gaining popularity because they're an affordable alternative to digging up pipes that have been installed underground and because they allow small problems to be identified before they become big and expensive ones. This way, any necessary repairs can be done quickly and efficiently without the need for major excavation work.
When Do You Need a Video Inspection?
When it comes to plumbing, it's always better to be safe than sorry. For example, if you're living in a house that was built before 1970, or you know there's been some significant construction done on your property in the past several years, there's a strong chance your sewer line has been disturbed. In the worst-case scenario, you could be dealing with a collapsed pipe and a backup of raw sewage into your home. 
If you suspect something is amiss, or you just want to check up on things without having to get up close and personal with a sewer line camera inspection—think about investing in an inspection from Doug The Plumber for peace of mind and an easy way to avoid any unpleasant surprises. That said, there are lots of reasons why you might need a sewer line inspection. 
Here are three common scenarios:
Your plumbing and sewer lines are old

You're struggling to find old drain pipes and sewer lines

You're purchasing a new home
6 Different Reasons You Should Hire Us