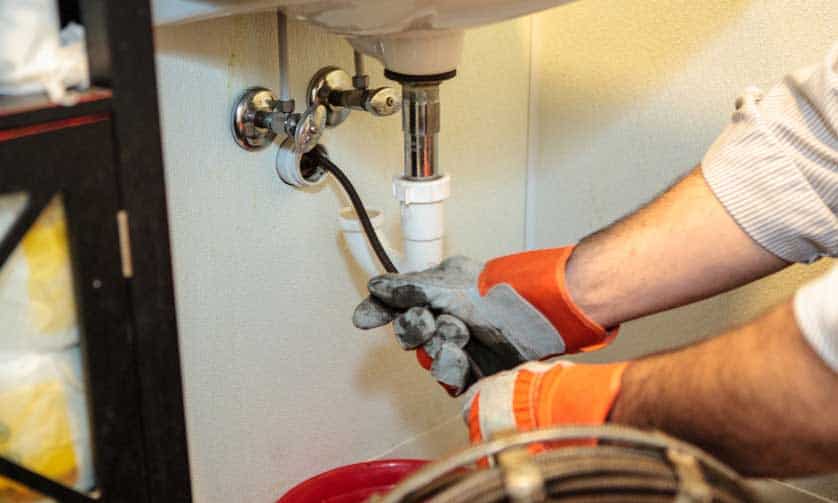 Are you tired of searching for the "best plumber near me" but the results don't live up to the promise? Well, you've found Doug The Plumber so your search for the best plumbing services in Dime Box, TX has officially come to an end. We are proud to offer our professional plumbing services to residents and businesses alike. No matter the size or complexity of the job at hand, make sure to call on Doug The Plumber.
Providing the Best Plumbing Services
From Clogged Drains to Burst Pipes
From unclogging stubborn drains and enhancing low water pressure to fixing damaged garbage disposals, Doug The Plumber brings a wide array of services to resolve your plumbing challenges. Here's how we can help your home or business:
Emergency Assistance
Uh-oh, did a pipe in your property burst? Perhaps you have a faulty gas line? Don't leave things to chance and call in the emergency plumbing experts from Doug The Plumber!
Drain Unclogging
No more grappling with stubborn drain obstructions! Our experts skillfully unclog your drains, ensuring a smooth and efficient drainage system.
Water Filtration Systems
Indulge in pure, refreshing water straight from your faucet. We install advanced water filtration systems that not only improve your water quality but also help you cut down on costly bottled water.
Water Line Repair
Forget worrying about compromised water lines or interrupted water supply. Our team of plumbing professionals uses non-invasive techniques to repair your water lines, swiftly restoring your water flow without interfering with your day-to-day activities.
Water Heater Repair
Reclaim the comfort of warm showers with our speedy water heater repair service. We quickly resolve any issues, ensuring you can return to your routine without any unnecessary delays.
Advanced Sewer Line Inspections
Dodge potential sewer line troubles. With our high-tech camera technology, we can inspect your sewer lines without the need for excavation, allowing for accurate diagnosis and proactive problem-solving.
Sewer Line Maintenance
Maintain your sewer lines at their optimal condition with our comprehensive septic tank clean-out and backflow prevention services. Say goodbye to stubborn clogs, unpleasant backups, and unsightly water damage!
Gas Line Installation
Enjoy a smooth and worry-free gas line installation with our proficient team. Our certified professionals handle your new gas line's installation securely and in full compliance with all regulations, ensuring a hassle-free experience.
Hire the Best Local Plumber in Dime Box, TX
Don't compromise when it comes to your plumbing needs whether it's a small fix or a big renovation job. Get in touch with us today at (512) 629-7408 and allow us to address your plumbing concerns. 
Why Choose Doug The Plumber?
At Doug The Plumber, we guarantee a seamless plumbing service journey from the initial consultation to the final resolution. Here's what makes us stand out:
Reputable Name
We have built a solid reputation in the Dime Box, TX community, known for consistently delivering high-quality services that meet and often exceed customer expectations.
Prompt Response
We acknowledge the urgency of plumbing emergencies, providing swift, same-day service to return your home or business to normal as quickly as possible.
Approachable Experts
We're more than licensed and insured experts — we're friendly and ready to engage in a conversation about your plumbing issues, no matter how simple or complex.
Transparent Pricing
We uphold the values of honesty and integrity in all our interactions. We provide clear pricing, free from hidden costs or unexpected charges.
Experience the level of satisfaction that only Doug The Plumber can bring. Book our services and discover why numerous customers trust us for their plumbing needs. Contact us today to schedule a consultation or appointment.
6 Different Reasons You Should Hire Us
Frequently Asked Questions
You Have Questions, We Have Answers
Plumbing problems can be extremely frustrating, especially when it means you can't use your toilet, sink, shower, or all of the above! Have plumbing questions?
A ceaseless faucet drip is a prevalent plumbing annoyance that can lead to significant water wastage and inflated water bills. Generally, the issue stems from a worn-out or faulty washer or O-ring in your faucet. Replacement of these elements usually rectifies the issue, but sometimes, the problem might be more complex and need the intervention of a seasoned plumber.
The first step to preventing drain clogs is mindful waste disposal. Avoid discarding fats, coffee grounds, food debris, and other solids down your drain. Using drain screens can help trap hair and solid particles, averting potential clogs. Regularly rinsing your drains with hot water and using a biodegradable drain cleaner occasionally can also aid in keeping your drains clear.
A continuously running toilet often points to a fault with the flapper valve or a malfunctioning fill valve. Begin by examining whether the flapper is effectively sealing the tank. If it isn't, attempt adjusting or replacing it. If the problem persists, it's time to consult a plumbing expert like Doug The Plumber.
Several factors could be responsible if your water heater is not providing sufficient hot water. The usual suspects involve a malfunctioning heating element, an improperly set thermostat, sediment accumulation in the tank, or a ruptured dip tube. An experienced plumber like Doug The Plumber can precisely identify and rectify the issue.
Regular plumbing evaluations are crucial for identifying potential issues before they escalate. We generally advise a thorough plumbing inspection at least annually. However, if you live in an older home, have trees close to your sewer lines, or experience plumbing issues often, you might find more frequent inspections beneficial.
Look no further! When it comes to hiring a local plumber, simply dial (512) 629-7408, and our team at Doug The Plumber will be at your service. We're the go-to choice for residents in Dime Box, TX, and the surrounding areas.