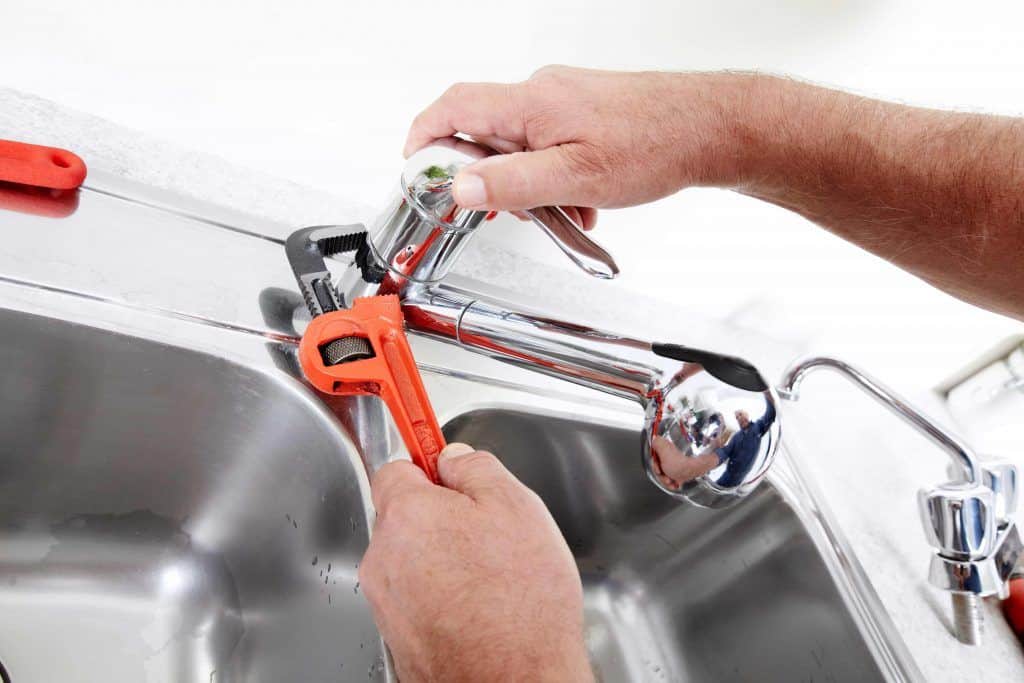 Is "best plumber near me" at the top of your search list? It's no coincidence that you've landed on our page! Doug The Plumber is your go-to for reliable and efficient plumbing repairs in Giddings, TX, and the surrounding regions. If you're stressed about plumbing issues at work or at home, feel free to dial (512) 629-7408. We take enormous satisfaction in our top-quality services, consistently endorsed by satisfied customers.
Best Plumber Service in Giddings, TX
From tackling stubborn drain clogs and improving sluggish water pressure to repairing broken garbage disposals, Doug The Plumber offers a comprehensive suite of services to alleviate your plumbing woes. 
We understand the value of trust when it comes to plumbing services. Hence, we're committed to providing flawless workmanship that fosters trust and cultivates long-term relationships. We aim to provide you with resilient solutions that don't just fulfill, but exceed your expectations, proving their resilience over time. Here's a snapshot of our service offerings:
Emergency Plumbing
We know how stressful it can be to be in the middle of a plumbing emergency. That's why we trained our team to be ever ready to spring into action when disaster strikes!
Drain De-clogging
Say goodbye to obstinate drain blockages! Our team expertly clears your drains, paving the way for an efficient and unobstructed drainage system.
Water Filtration Systems
Savor clean, crisp water straight from your tap. We install state-of-the-art water filtration systems that enhance your water quality and help you reduce reliance on expensive bottled water.
Water Line Repair
Bid farewell to concerns over disrupted water lines or water supply. Our skilled crew employs non-intrusive methods to repair your water lines, restoring your water flow with minimal disruption to your daily life.
Water Heater Repair
Bring back the coziness of hot showers with our swift water heater repairs. We promptly rectify any issues, allowing you to resume your regular activities without delay.
Advanced Sewer Line Inspection
Avoid potential sewer line headaches. Leveraging sophisticated camera technology, we inspect your sewer lines without the need for digging, enabling precise diagnostics and preemptive problem-solving.
Sewer Line Maintenance
Keep your sewer lines in optimal condition with our comprehensive septic tank clean-out and backflow prevention services. Say farewell to stubborn clogs, unpleasant backups, and signs of water damage!
Gas Line Installation
Enjoy a seamless and worry-free gas line installation with our seasoned team. Our certified professionals perform your new gas line's installation safely and in accordance with all regulations, assuring a hassle-free procedure.
Hire a Plumber in Giddings, TX
Settle for nothing less than the best for your plumbing needs. Contact us today at (512) 629-7408 and let us handle your plumbing woes. 
At Doug The Plumber, we promise a smooth and stress-free plumbing service journey from consultation to completion. After you discuss your plumbing issue, we'll share our professional assessment with you, answer your questions, and give our expert recommendations on your situation. We don't just come in and do the job - we'll even look for the most cost-effective way to finish the project. It is this level of thoughtfulness that sets us apart from other plumbing companies in the area.
Trusted By All
We've earned the trust of the Giddings, TX community, maintaining a stellar reputation for our consistently high-quality plumbing services.
Quick Turnaround
We understand the urgent nature of plumbing emergencies. We offer prompt, same-day service to address your pressing needs efficiently.
Friendly Professionals
We're not just licensed and insured experts — we're really friendly! Feel free to discuss any plumbing project with us, no matter the scale or complexity.
Transparent Pricing
We believe in helping our customers save money. We provide upfront pricing, ensuring you're never surprised by hidden fees or unexpected costs. 
Whether you're embarking on a remodel or just need regular plumbing system maintenance, our exceptional team of plumbers in Giddings, TX is prepared to assist you. Choose Doug The Plumber for superior service and impressive results.
6 Different Reasons You Should Hire Us
Frequently Asked Questions
You Have Questions, We Have Answers
Plumbing problems can be extremely frustrating, especially when it means you can't use your toilet, sink, shower, or all of the above! Have plumbing questions?
Persistent faucet dripping is a common plumbing irritant that can contribute to unnecessary water wastage and increase your water bills. Often, this issue results from a worn-out or defective washer or O-ring within the faucet. Replacing these parts typically resolves the problem, but in some instances, the issue may be more intricate and require the expertise of a professional plumber.
The key to maintaining blockage-free drains lies in responsible disposal habits. Steer clear of dumping oils, coffee grinds, food waste, and other solids into your drain. Utilizing drain strainers can effectively trap hair and debris, preventing them from clogging your pipes. Regularly flushing your drains with hot water and occasionally using an eco-friendly drain cleaner can help keep your drains clear.
A perpetually running toilet often signifies an issue with the flapper valve or a malfunction in the fill valve. Start by checking if the flapper is creating a proper seal in the tank. If it isn't, consider adjusting or replacing it. If the issue still doesn't resolve, it's likely time to consult a plumbing professional, such as Doug The Plumber.
Several reasons could lead to your water heater underperforming. Common culprits include a faulty heating element, an incorrectly set thermostat, sediment buildup within the tank, or a damaged dip tube. A professional plumber, like Doug The Plumber, can accurately diagnose and address the problem.
Consistent plumbing inspections play a vital role in detecting potential issues before they exacerbate. We usually recommend a comprehensive plumbing inspection once per year. However, older properties, houses with trees located close to sewer lines, or homes with recurring plumbing issues might benefit from more frequent inspections.
Finding the best local plumber in Giddings, TX is easy! Simply give us a call at (512) 629-7408, and our team at Doug The Plumber will be ready to assist you.