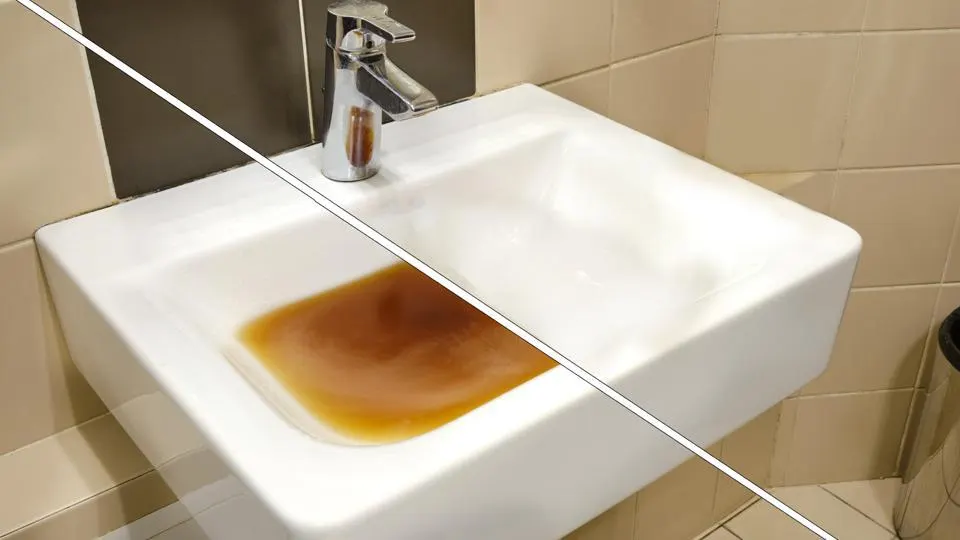 When it comes to plumbing solutions in Cedar Creek, TX, Doug The Plumber is the name to remember. Stop looking for the "best plumber near me" because Doug The Plumber is the one you need. If you're facing residential or commercial plumbing issues that need attention, don't hesitate to reach out to our plumbing company at (512) 629-7408.
Best Local Plumber Services
While you may be able to handle minor toilet clogs on your own, most plumbing problems require the expertise of plumbing professionals. Count on us for a wide range of services, including:
Emergency Services
Don't let a plumbing disaster get you down! Our team of plumbing professionals is trained exactly to help you rise above emergencies.
Drain Unclogging
Say goodbye to pesky clogs! Whether it's your shower, bath, or kitchen sink, we have the expertise to get things flowing smoothly again.
Water Filtration Systems
Enjoy clean and fresh water right from your tap. With our water filtration system installations, you can improve the quality of your water and save on costly bottled water.
Water Line Repairs
Water line issues got you worried? No need to panic! Our skilled team specializes in expert, no-dig repairs to restore your water flow without causing unnecessary disruptions.
Water Heater Fixes
We understand the importance of a comfortable home. If your water heater is acting up, we'll swiftly resolve the problem so you can get back to your daily routine with ease.
Sewer Line Checks with Advanced Cameras
Don't let sewer surprises ruin your day. Our advanced camera technology allows us to inspect your sewer lines without any digging. From drain checks to comprehensive sewer line inspections, we've got you covered.
Water Line Fixes
Dealing with water line problems? Stay calm and give us a call! Our team will handle water line breaks efficiently, getting your water running smoothly again in no time.
Sewer Line Fixes
Say goodbye to stubborn clogs and backups. Our cost-effective clean-up and backflow prevention services will restore your sewer lines to their optimal performance.
Gas Line Set-Up
Struggling with gas line issues? Let us take the stress off your shoulders. Our professionals will safely and legally install your new gas line, ensuring a hassle-free experience.
In Need of Plumbing Repair?
Whether you're planning a renovation or simply require routine plumbing maintenance, our team of skilled plumbers is ready to assist you. With Doug The Plumber, you can expect top-notch service and exceptional results.
Why Choose Doug the Plumber?
At Doug The Plumber, we are dedicated to providing a seamless experience from start to finish. Here's why we stand out:
Highly Rated
As a top-rated local plumber, we take pride in our reputation for delivering excellent service. Rest assured, we meet all the necessary certifications and licensing requirements to ensure your plumbing job is done right. Your satisfaction is guaranteed.
Same-Day Response
When a plumbing emergency strikes, we don't keep you waiting. Our prompt same-day service ensures that your urgent issues are addressed quickly and efficiently.
Friendly and Professional Approach
We're not just licensed and insured plumbing professionals – we're also approachable and friendly. Feel free to discuss any plumbing projects, big or small, with us. 
Transparent Pricing
We believe in transparent communication. That's why we provide clear pricing, ensuring that you won't encounter any unexpected costs or hidden fees along the way.
Experience the Doug The Plumber difference. Hire a plumber today for reliable plumbing solutions you can trust.
6 Different Reasons You Should Hire Us
Frequently Asked Questions
Got Plumbing Questions? We've Got Answers!
Plumbing problems can be extremely frustrating, especially when it means you can't use your toilet, sink, shower, or all of the above! Have plumbing questions?
In the event of a leak, take immediate action to minimize damage. First and foremost, turn off the water supply valve to discontinue the flow. If accessible, also turn off the main water valve in your property. Contact a professional plumber right away to address the leak and prevent further complications.
Drain blockages can stem from various factors, with hair being a common culprit. To prevent clogs, it's advisable to brush long hair before washing it. Other causes include food residue, grease, and soap scum buildup over time, leading to pipe backups. Regular maintenance and proper disposal practices can help prevent drain blockages.
Low water pressure can have several causes. Sediment buildup and mineral deposits may clog the lines, resulting in reduced pressure. Inadequate system design or installation can also lead to uneven water pressure. If you've ruled out these factors, it's best to consult a professional plumber for an accurate assessment.
If you have hard water, a water softener can be beneficial. Hard water contains minerals that can cause scale buildup, corrosion, and appliance inefficiency. If your water hardness exceeds recommended levels, typically 7 grains per gallon or 120 mg/L, a water softener can eliminate these minerals, improving your plumbing system's performance and extending appliance lifespans.
A plumbing maintenance plan offers proactive care for your system. Regular check-ups help identify and address potential issues before they escalate. With a maintenance plan in place, you can avoid unexpected drain backups, burst pipes, and costly repairs. It's a preventive measure that provides peace of mind and helps keep your plumbing system in excellent condition.
Simple! Just give us a call at (512) 629-7408 and our plumbers in charge will take care of your plumbing needs.