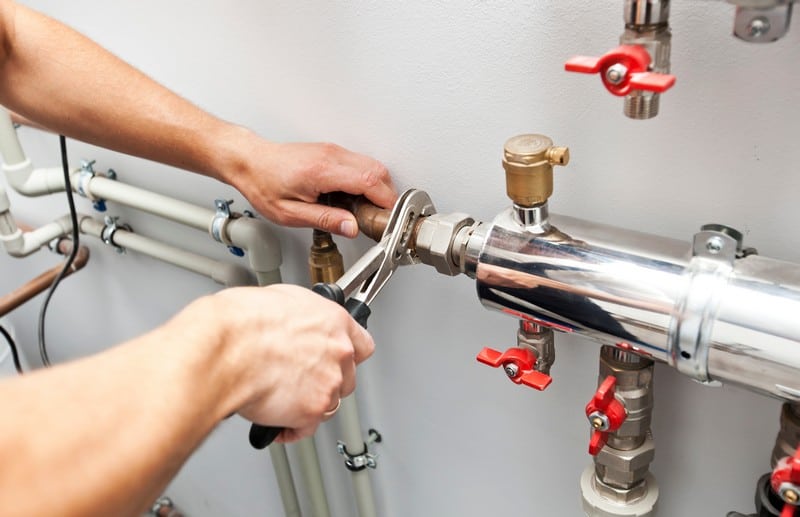 When you run a business, it's important to make your customers happy. That's why we're here for you! We are the best commercial plumbing services in Smithville, Bastrop County, and surrounding areas, and we know that when you need us to fix a plumbing problem, it needs to be taken care of fast so that it doesn't affect your business operations.
We offer a wide range of commercial plumbing services at Doug the Plumber, from simple repairs to complex renovations and even new construction. We are trained and experienced in fixing all kinds of plumbing problems: from leaking faucets and broken pipes to clogged drains and water heater repairs. We offer high-quality and affordable service that you can count on.
If you're looking for a reliable commercial plumber in Smithville, Bastrop, TX, we are the professionals to call. So give us a call at 737-301-3853 to book a service today!
Signs You Need Commercial Plumbing Repair
Plumbing problems can crop up in any building, whether it's a home or a business. Commercial water supply and drainage systems need to be kept in good repair, just like any other system. There are several warning signs that indicate when your plumbing system might need attention.
If you see any obvious signs of system failure—leaks, clogs, or reduced water pressure—you need to call a plumber immediately. However, there are less obvious signs that might also indicate a problem: a decrease in water pressure over time is an early sign of a leak; an unexplained increase in your water bills indicates something is wrong with your system.
Low water pressure

Slow drains and toilets

Puddles are forming around the building

No hot water

High water and utility bills
Services Offered to Commercial Venues
Plumbing solutions for commercial locations are a must-have for any business that has to deal with a water supply and drainage systems. Whether you're opening a new office or looking to expand your restaurant, a reliable plumber can help ensure that your building's plumbing is up to the required standard.
We understand that when you're running a business, time is money—and there's no time like the present to get things done right the first time. That's why we always make sure our techs arrive at your commercial location on time and ready to work!
Here are some of the most demanding services we offer to commercial establishments:
Video pipe inspection & diagnosis

System maintenance and professional cleaning

Emergency services

Unclogging pipes

Leaky faucets and toilet repair

Commercial piping & re-piping

Drain Cleaning & more
6 Different Reasons You Should Hire Us