Need Water Heater Services?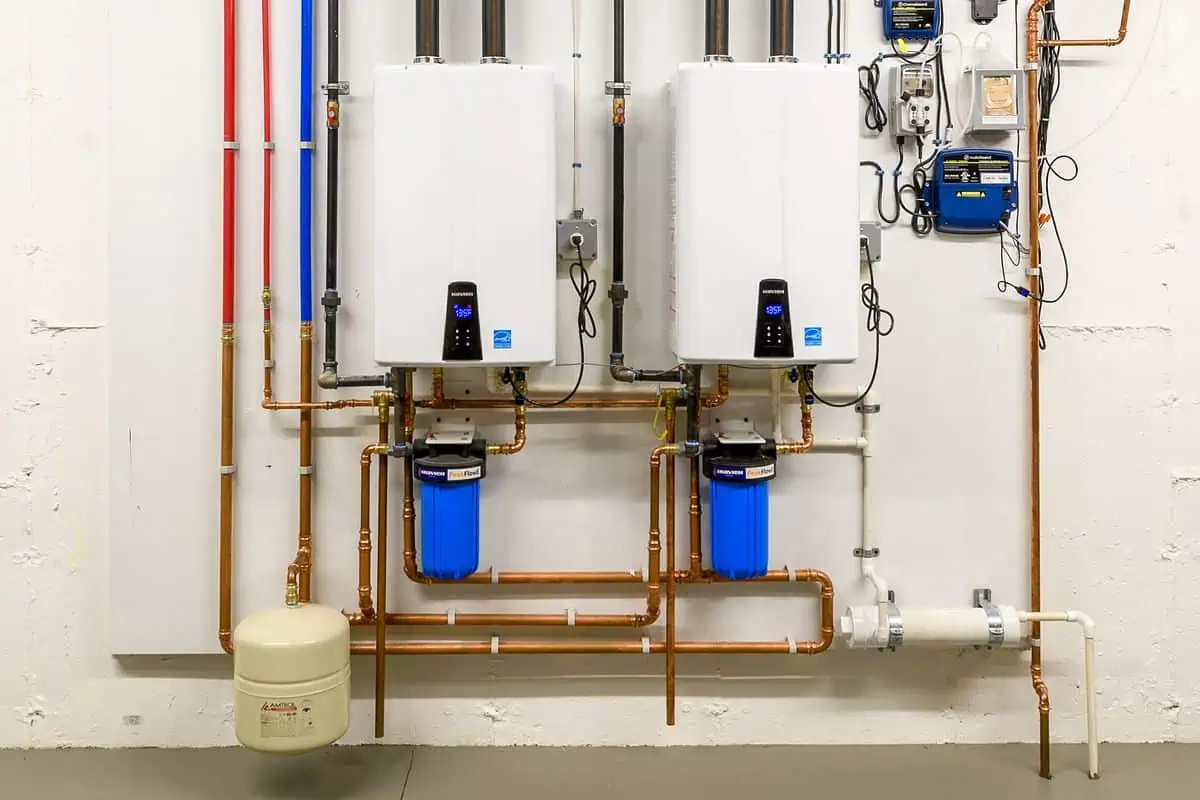 Water heaters are one of the most important components of your home. They're the appliance that makes sure you have hot water when you need it, and they're something that everyone relies on every day without fail. Unfortunately, this means that your water heater is always working hard to keep up with the demand—and if it breaks down, you can end up without hot water for long periods of time.
That's why we offer comprehensive water heater services to our customers in Smithville, Bastrop County, TX. We know how important hot water is to your daily life, and we want to make sure that you never have to worry about whether or not your water heater will work when needed most.
Our team of trained professionals offers expert tankless water heater service near you (Smithville city, Bastrop County, TX, and surrounding areas). We offer a wide range of services, including installation, repair, and maintenance, as well as replacement services if necessary. Our technicians will come immediately so that your hot water isn't interrupted any longer than necessary!
If you need tankless water heater repair, replacement, or maintenance services in Smithville, Bastrop, TX, and surrounding areas, then call us today at (512) 882-1628!
Signs That Your Water Heater Needs To Be Repaired or Replaced
If you are experiencing any of the following issues with your water heater, it's time to schedule a service:
Hot water that looks or smells off

Cold flashes of water

Low hot water pressure

Loud snapping or popping sound

Leaking system
Expert Traditional and Tankless Water Heater Service Near You
Every home or business has unique hot water needs. When it comes to your water heater, you want to ensure you have a reliable system that can meet those needs, so you don't have to worry about running out of hot water or constantly waiting for it to heat up.
That's why Doug The Plumber offers expert traditional and tankless water heater service in Smithville, Bastrop County, TX, and nearby areas. We offer same-day appointments and same-day repairs when needed. Our techs are trained in all major brands of hot water heaters so that we can diagnose any issues right away. And if your water heater is beyond repair, we can help you find the best replacement option that will work with your budget and meet your family's hot water needs.
Why Choose Doug The Plumber?
Doug the Plumber, believes that quality and affordability should not be mutually exclusive. That's why we offer high-quality plumbing services in Smithville, Bastrop, TX, and the surrounding areas at reasonable prices to all of our customers. Whether it's your home or business, our plumbers stand by to handle any situation.
We offer a wide range of services, including drain cleaning, sewer repair, water heater installation, emergency services, and more. Our team consists of experienced plumbers who have served Smithville and Bastrop County, TX for many years. They understand what it takes to complete a job properly and on time, and they work tirelessly to ensure this happens every time.
6 Different Reasons You Should Hire Us