Do you have a water line that needs to be repaired or replaced?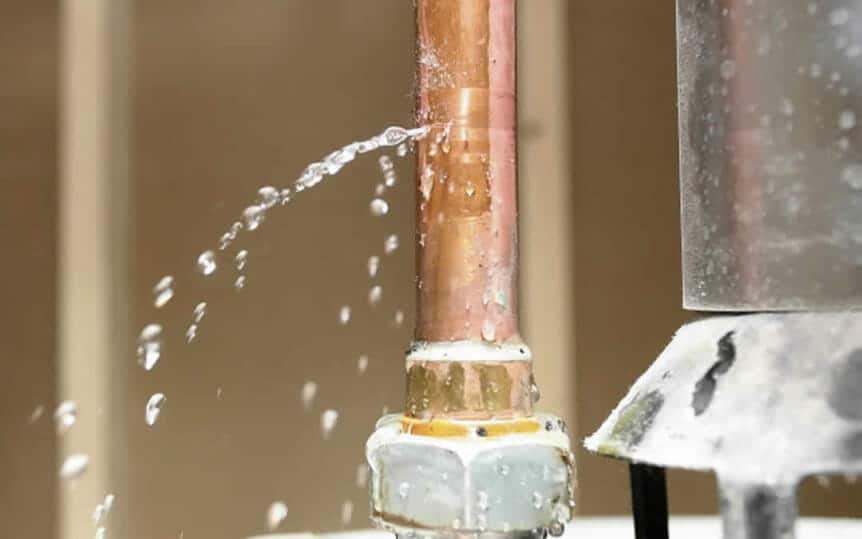 If so, we're here to help! At Doug The Plumber, we've provided water line repair and replacement service in Smithville, Bastrop County, TX, and surrounding areas since 1998. We are passionate about serving our community with quality service at a reasonable price.
We understand that having your water line break can be stressful. We'll take away the hassle by coming to your home or business as soon as possible after receiving your call. Our courteous and professional technicians will work quickly to get your water flowing again. Best of all, we offer trenchless replacement methods that allow us to avoid digging up your yard completely—saving you time, money, and headaches down the road.
 If you need a water line repaired or replaced, call us at (512) 882-1628 today!
Bastrop County Water Line Repair & Replacement
We have a team of highly skilled plumbers that can repair or replace your water line in Smithville, Bastrop County, TX. Our technicians will come to your home or business to assess the problem, then talk with you about how we can help. If we need to do any repairs, we'll discuss and share what needs to be done. If we need to replace your water lines, we'll schedule an appointment that works for you—and get started as soon as possible!
When we're installing new pipes, our technicians will ensure everything is running smoothly and perform a final check to ensure everything is working correctly before they leave.
Bastrop County Trenchless Water Line Repair
Trenchless water line repair is a process that allows us to replace damaged pipes without digging up your driveway or backyard. It's more environmentally friendly than traditional methods because it doesn't require digging or excavation of the ground to complete the job.
We use specialized machines that can cut through the ground and connect the broken pipes together again with minimal disruption to your property. If there are any leaks in your pipes, they can be fixed by welding them together with no digging required at all!
Why Choose Doug The Plumber?
At Doug the Plumber, we believe you shouldn't have to choose between quality and affordability. That's why we provide all of our customers with high-quality plumbing services in Smithville, Bastrop, TX, and its surrounding areas at a reasonable price. Our plumbers are trained to handle anything, whether your home or business.
We offer a wide range of services, including drain cleaning, sewer repair, and water heater installation. We also offer emergency service as well. Our team is made up of experienced plumbers who have been serving Smithville and Bastrop for years. They know exactly what it takes to get the job done right and on time—and they work as hard as possible to make sure that happens every time.
6 Different Reasons You Should Hire Us