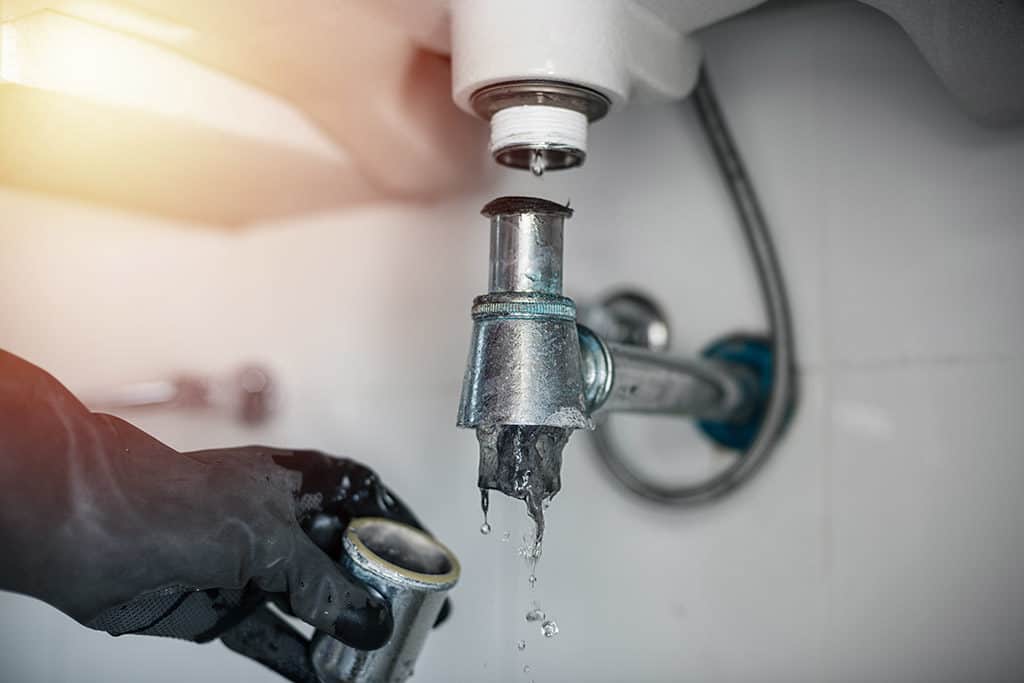 Dealing with common plumbing troubles like a dripping tap, a stubborn clog, or broken toilets can be a challenge for any homeowner or business owner. Don't let these inconveniences escalate into more significant issues. Turning to 'the best plumber near you' is not just a choice—it's a solution. That's where Doug The Plumber comes in! Explore the diverse spectrum of plumbing services we provide, meticulously crafted to lay your plumbing troubles to rest once and for all.
From clogged drains, weak water pressure, to burst pipes, Doug The Plumber offers a vast array of services tailored to resolve any kind of plumbing issue. Whether you're a homeowner dealing with a broken water heater or a business owner in need of septic services, know that Doug The Plumber is always ready to be of service. Here's what we bring to the table:
Emergency Services
Don't let a plumbing emergency bring you down! We're here to raise you back up. Just give us a call - better yet, keep us on speed dial.
Drain Clearing
We'll breathe new life into your drains as we efficiently dislodge stubborn blockages, restoring smooth and uninterrupted water flow.
Water Filtration Systems
Elevate your hydration experience with our water filtration systems, delivering pure, crisp water right from your tap, saving you from expensive bottled water.
Water Line Repairs
Keep your water supply steady and strong with our expert, no-dig water line repairs, skillfully tackling issues without disrupting your day-to-day routine.
Water Heater Fixes
Say goodbye to icy showers with our swift water heater fixes, ensuring you can enjoy a comfortable and warm bathing experience without delay.
Advanced Camera Sewer Line Checks
Our advanced camera technology peeks into your sewer lines without the mess, providing precise diagnostics and preemptive solutions for potential problems.
Water Line Repairs
If you're grappling with water line or supply issues, we've got you covered - our efficient repairs will restore your water flow in no time.
Sewer Line Repairs
Keep your sewer lines running optimally with our clean-up and backflow prevention services, banishing stubborn clogs and unwanted backups.
Gas Line Installation
With our experts at the helm, your gas line installation is safely and legally executed, providing you with a hassle-free and reliable setup.
In Search of Reliable Plumbing Repairs?
Juggling an array of home or business responsibilities can be quite the task. When plumbing issues pile onto that list - be it a persistent drip, fluctuating water pressure, or a surprise leak - it's enough to make anyone feel overwhelmed. That's where Doug The Plumber steps in. With a comprehensive selection of services, we're equipped and ready to tackle your plumbing problems.  Contact us today at (512) 629-7408 and let us address your plumbing needs with unmatched professionalism and a steadfast commitment to excellence.
Why Choose Doug the Plumber?
At Doug The Plumber, we deliver a seamless experience from consultation through to the final implementation. Here's why we're a cut above the rest:
Highly Rated: We're a trusted choice in the community, celebrated for our top-notch services that consistently meet and exceed customer expectations.
Same-Day Response: Understanding the urgency of plumbing crises, we offer swift, same-day responses to get your home or business back to normal in no time.
Approachable Professionals: More than just licensed and insured experts, we are friendly and approachable, ready to discuss and tackle your plumbing needs with a personable touch.
Transparent Pricing: We champion honesty and clarity in our dealings, providing straightforward pricing without any hidden costs or unpleasant surprises.
Experience the Doug The Plumber Advantage. Hire a plumber today for reliable plumbing solutions. Discover why lots of customers lean on us for their plumbing needs. Contact us now to schedule a consultation.
6 Different Reasons You Should Hire Us
Frequently Asked Questions
Your Plumbing Questions, Solved Right Here!
Plumbing problems can be extremely frustrating, especially when it means you can't use your toilet, sink, shower, or all of the above! Have plumbing questions?
A persistent drip from your tap is a commonplace plumbing annoyance that could lead to water wastage and an inflated water bill. Often, this is caused by a worn-out or damaged washer or O-ring within the tap. Replacing these parts usually rectifies the problem, but sometimes the root of the issue is more intricate, necessitating professional intervention.
Keeping your drains clear starts with being discerning about what ends up in them. Avoid disposing of fats, remnants of coffee, food waste, and other solid substances down the drain. Drain guards or screens can be useful to capture hair and debris. Regularly flushing your drains with hot water and occasional use of a natural drain cleaner can help maintain clear drains.
An incessantly running toilet is often the result of a faulty flapper valve or a fill valve issue. Firstly, check if the flapper is effectively sealing the tank. If it's not, consider adjusting or replacing it. If the issue persists, it's time to engage the services of a plumbing professional like Doug The Plumber.
Several issues could be behind your water heater's insufficient hot water supply. Potential culprits include a malfunctioning heating element, a thermostat set incorrectly, sediment build-up in the tank, or a broken dip tube. An experienced plumber like Doug The Plumber can diagnose and fix the problem accurately.
Routine plumbing inspections are vital for identifying potential issues before they evolve into serious headaches. We generally suggest a comprehensive plumbing check-up at least once a year. However, if you live on an older property, have trees close to your sewer lines, or experience frequent plumbing issues, you might need more frequent inspections.
Simple! You can call Doug The Plumber at (512) 629-7408 and our plumbers in charge will take care of your plumbing needs.