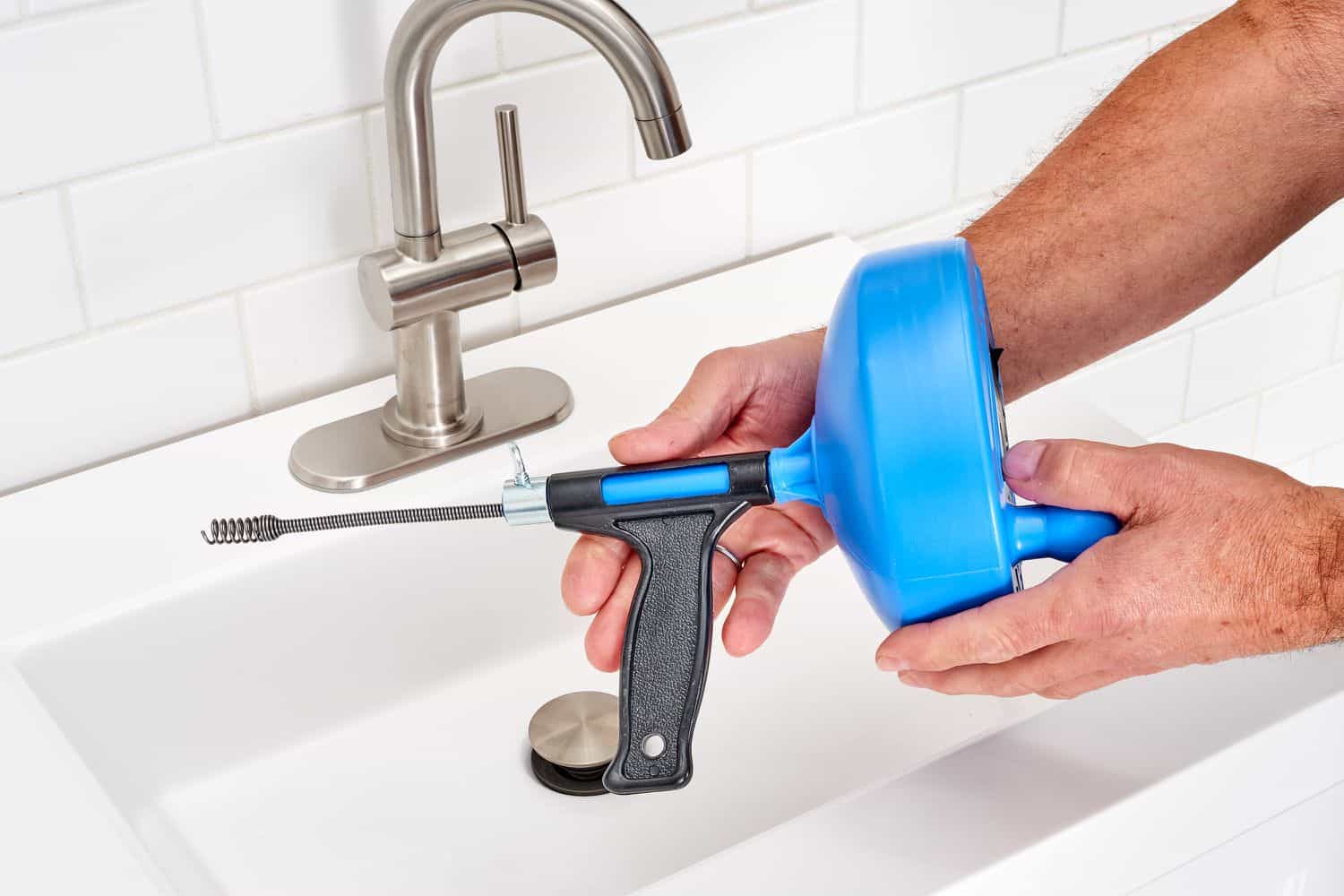 Is 'best plumber service near me' on your search bar? Your search ends here! Say goodbye to plumbing issues with Doug The Plumber! Focused on your needs, our local plumbing services ensure swift, effective solutions to keep your home or office running smoothly.
Our Plumbing Services
From Leaky Pipes to Running Toilets
Sure, you can handle a clogged toilet from time to time but most plumbing issues are best left to the professionals. Here are some of the residential and commercial plumbing services we offer - making us one of the best local plumbers in Camp Swift, TX:
Emergency Plumbing
Save us on your speed dial because you never know when you're going to need to give us a call! We're available 24/7 for emergency plumbing assistance.
Drain Unclogging
Clogged drains can be a real drag. Whether it's your shower, bath, or kitchen sink that's acting up, we can get things moving again!
Water Filtration Systems
Why keep buying bottled water when you can have fresh, clean water right from your tap? With our professional water filtration system installations, you can enhance the quality of your water and cut down on expenses.
Water Line Repair
Dealing with a water line issue? No need to panic! Water line breaks can be a hassle, but we're here to help. We can handle expert, no-dig repairs and get your water flowing again in no time.
Water Heater Repair
The inconvenience of a malfunctioning water heater is something no homeowner or business owner wants to experience. Whether it's unexpected cold showers or inconsistent hot water supply, our expert water heater repair service has got you covered. 
Sewer Line Camera Inspection
Unseen problems in your sewer lines could be causing you unnecessary headaches. Say goodbye to guesswork with our top-tier sewer line camera inspection services. From drain checks to full sewer line inspections, we've got you sorted.
Water Line Fixes
Got a water line problem? Keep calm and call us! We'll handle the mess of water line breaks and get your water up and running again swiftly.
Sewer Line Fixes
Don't let a blocked pipe ruin your day. We offer cost-effective clean-up and backflow prevention services to restore your sewer lines to peak performance.
Gas Line Set-Up
Struggling with your gas lines? Don't sweat it - call us instead! We can safely and legally install your new gas line, so you can get back to your normal routine, stress-free.
Need Plumbing Repair?
Planning a renovation or just need a routine check on your plumbing? Our team of skilled plumbers is ready to help. Hire a plumber today!
Why Choose Doug the Plumber?
When it comes to tackling plumbing issues, Doug the Plumber isn't just a name - it's a guarantee of quality, reliability, and outstanding customer service. Known for providing innovative solutions for homeowners and business owners alike, Doug the Plumber stands out as the preferred choice in Camp Swift, TX. Choose Doug the Plumber, and you're choosing seamless, superior service and a plumbing system that won't let you down.
Highly Rated
We take pride in being a top-rated local plumber and meet all the necessary certification and licensing standards to ensure your plumbing job is done right.
Emergency Service on the Same Day
When a plumbing emergency strikes, we're ready to spring into action with same-day service for our customers.
Friendly and Professional
We're not just licensed and insured plumbing pros - we're also approachable. Feel free to chat with us about any plumbing projects, big or small.
Transparent Pricing
We pride ourselves on providing clear pricing, so you won't have to worry about any unexpected costs.
6 Different Reasons You Should Hire Us
Frequently Asked Questions
Plumbing Questions? Find Your Answers Here!
Plumbing problems got you puzzled? With our expert advice, we'll help you understand the ins and outs of your plumbing concerns.
If a leak happens, here's what to do: Initially, shut off the water supply valve to halt the water flow. If you can reach it, also switch off the main water valve in your property. Contact a professional plumber ASAP to prevent the leak from escalating and flooding your place.
Drain blockages can be attributed to several reasons, with hair being the most usual culprit. If you have long hair, it's advisable to brush it before washing it to prevent hair from clogging the drain. Other common causes include food residue, grease, and soap scum which can accumulate and cause pipe backups over time.
Several factors can contribute to low water pressure. One common cause is a line clog due to sediment buildup and mineral deposits. If you observe sediment trickling from your faucet, a clog is likely.
Inadequate system design or installation could also be an issue. For instance, if your plumber didn't install sufficient pipe for all your fixtures and appliances, it can lead to water backup and uneven water pressure.
If these issues aren't the cause, we highly recommend that you ask a plumbing professional for assistance. Call Doug The Plumber to do the job!
Hard water can pose problems for both your plumbing system and appliances. The minerals present in hard water can result in the buildup of scale and corrosion, potentially leading to leaks and clogs. Additionally, the presence of hard water can cause your appliances to work harder, ultimately increasing your energy expenses over time.
If the hardness of your water exceeds 7 grains per gallon or 120 mg/L, it is advisable to consider using a water softener. By employing a water softener, you can effectively eliminate these minerals, allowing your plumbing system and appliances to function optimally once again. Moreover, the use of a water softener can have additional benefits, such as improving the health of your skin and hair, as well as reducing the accumulation of soap scum in your sinks and tubs.
A plumbing maintenance plan ensures your system gets regular health checks. This approach helps you catch and address any potential issues before they escalate into bigger problems. With a maintenance plan, unexpected drain backups or burst pipes won't catch you off guard.
Simple! Just give us a call at (512) 629-7408 and our plumbers in charge will take care of you.