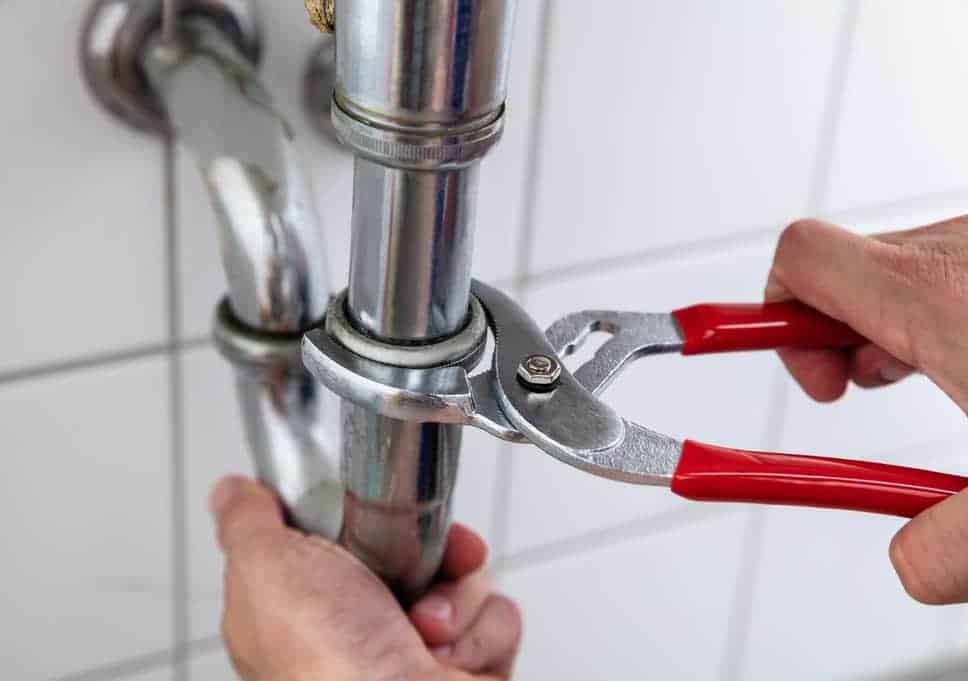 Did you ever crank up the faucet expecting a full stream of water but only got a sad little trickle? Or did you brave a shower, expecting a warm embrace, but got a frosty hello because your water heater decided to play traitor? How about that stubborn kitchen sink that just won't drain or a toilet that's suddenly taken a vow of non-flushing? We've all run into these annoying plumbing scenarios and we get it—it's a royal pain. That's where Doug The Plumber comes in to save the day in Bastrop, TX.
Our specialty? Home plumbing services that wipe out the stress caused by dripping faucets, backed-up drains, pipe leaks, and other plumbing grumps that can throw a wrench in your day. With Doug The Plumber, you're not just hiring a service; you're teaming up with a pal who's all about restoring your home to the peaceful sanctuary it should be.
Caught in a home plumbing bind? Ring us up at (512) 882-1628, so we can hit the ground running to fix it pronto!
Bastrop's Go-To Home Plumbing Pros
In Bastrop, TX, Doug The Plumber's the name that pops up when it's crunch time for home plumbing fixes. Since we set up shop in 1998, our unwavering commitment to top-tier service has set us apart in Bastrop and beyond. Our mission? Pure and simple: to knock it out of the park every time we tackle your plumbing issues. Our squad is packed with fully vetted, insured, and certified pros who won't call it a day until you give us the thumbs up. Every house call, each chore, and every chat revolves around one thing: you.
Home Plumbing Whiz in Bastrop, TX
From making drains drain again to patching up faucets, our seasoned crew is raring to sort out all your home plumbing headaches. Our broad range of services includes plumbing detective work, preventive TLC, water heater fixes, and swaps. We're also pros at installing and repairing sump pumps. Want to guarantee a pure, safe water supply? Our water purifying systems are just the ticket. Count on us to keep your home's plumbing humming along.
Need top-shelf home plumbing help? Here's how we can lend a hand:
A-1 Drain Cleaning 
Faucet & Leak Fixes Gas
Water, and Sewer Line Repairs
Water Heater TLC & Repairs
Check-ups & Preventive Solutions
Sump Pump Services
Water Purifying Systems
Why You'd Be Crazy Not to Pick Doug The Plumber
There are a bunch of solid reasons why we should be your top pick for all things plumbing:
Top-Notch Team: Our crew isn't just pro, they're licensed, bonded, and insured to guarantee stellar service every time.
Work Around Your Clock: We get it, you've got a ton on your plate. That's why we've got super flexible scheduling that works with your jam-packed calendar.
Won't Sting Your Wallet: Who says quality has to cost an arm and a leg? We deliver top-quality service without making your wallet weep.
Snappy Service: Your comfort's top of our list. We're all about lightning-fast responses and quick fixes to keep any interruptions to your day or business to a minimum.
One Big Happy Family: We're not just any business, we're family. We treat every customer with the same warmth and respect we would our own.
Chill and Friendly: Our team's not just ace at their job, they're a bunch of good eggs too. Count on friendly service with a big smile, every single time.
Give us a whirl and experience the Doug The Plumber difference today!
6 Different Reasons You Should Hire Us
Frequently Asked Questions
You Have Questions, We Have Answers
Tangled up in a plumbing pickle? We're here to help untangle it! Got a question about plumbing? Fire away!
Residential plumbing gigs can cover a whole lot of ground! Sorting out that annoying drippy faucet in your bathroom, getting your kitchen sink to drain again, setting up new fixtures, fixing or swapping out water heaters, and looking after sewer lines – if it involves water getting from A to B in your home, it's on our radar.
It's smart to give your home's plumbing system an annual once-over. However, if your home's got a few years on it or you've been wrestling with problems like repeat leaks or lazy drains, you might want to schedule check-ups a bit more often. Regular check-ups can spot small problems before they snowball into something massive (and massively expensive).
Sure, some minor things like unclogging a mildly blocked drain or switching out a shower head might be in the DIY zone. But remember, a lot of plumbing problems can be trickier than they look. Even small slip-ups can lead to big leaks, water damage, and pricey repairs down the line. If you're not 100% sure, it's safer to ring up a pro.
There are a bunch of possible culprits behind wimpy water pressure. It could be a control valve that's stuck in the open position or a leak in a water line. Sometimes, it might even be an issue with the municipal supply. If you're putting up with consistently weak water pressure, it's smart to have a pro check it out.
If your drains are kicking up a stink, something's up. If it reeks like rotten eggs, you could be dealing with a sewage problem or a blocked vent pipe. If it smells musty, it might mean mold or mildew is having a party thanks to a leak. If you can't figure out what's causing the smell or clear it up yourself, it's time to call in a plumbing expert.