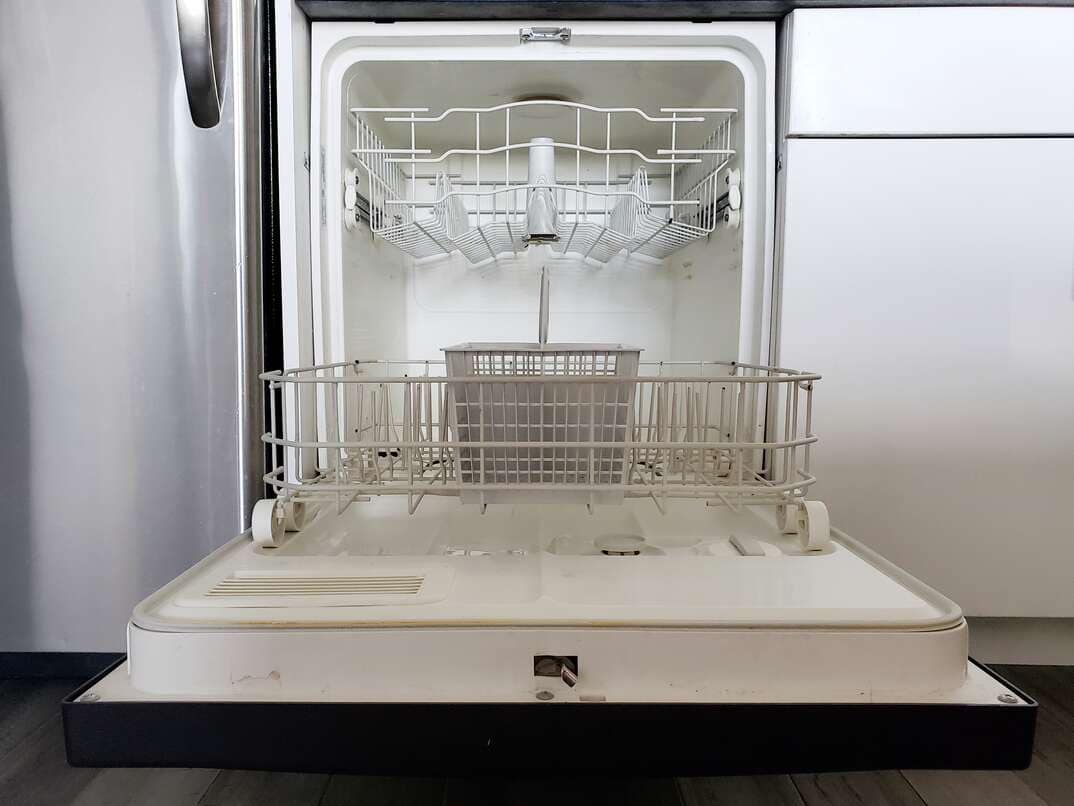 Ever come home all beat, only to be met by a mountain of unwashed dishes in your kitchen? It's a sight that'd make anyone sigh. All you want is to kick back, maybe binge-watch some Netflix or Prime, but those dishes won't clean themselves. Enter: the mighty dishwasher.
There's something magical about dishwashers. You load it up with dirty dishes, close it, and before you know it, ta-da! Every dish is sparkly clean, and the best part? You didn't even break a sweat. But first things first, you need a dishwasher installation expert. That's where Doug The Plumber comes in, offering fast and reliable installation and repair services.
But, we get it, things break - dishwashers included. And when you're prepping for a well-deserved weekend lunch at home or a big dinner party, a broken dishwasher is the last thing you need. But hey, don't stress. We're not here only to put in new dishwashers in Bastrop, TX. Nah, we're also a dab hand at fixing the ones that go on the blink. We'll have your trusty dishwasher up to speed in no time.
So, if ever you find yourself needing a swish new dishwasher installed or a quick and efficient dishwasher repair in Bastrop, TX, remember your pal, Doug The Plumber. We're all about making your life just that little bit easier, one dishwasher at a time. I mean, really, who wants to spend their downtime stuck at the sink washing dishes? Not us, and we're betting not you either.
Need a Dishwasher Installed? Let's Find Out!
Are you still on the fence about getting a dishwasher? Well, let me help you make that decision easier. Here are some signs that might indicate it's time for you to think about having a dishwasher installed in Bastrop, TX.
Is Your Sink Always Full?
If your sink is always filled with dishes because you're constantly on the go, a dishwasher might be just what you need. Just toss in the dishes, set the cycle, and get on with your day.
Water Bill Giving You a Headache?
Hand-washing dishes can use a ton of water. It's tough to save water when washing by hand, but a dishwasher knows exactly how much it needs. If you notice your water bill going up, a dishwasher might help bring it down.
A Social Butterfly, Are You? 
If parties and family gatherings are your thing, you know that dishes can pile up in no time. A dishwasher takes care of the mess fast, leaving you more moments to enjoy with your guests.
Had Enough of the Dishwashing Grind?
Scrubbing plates and glasses after a long day can really take it out of you. If you've had it with washing dishes, a dishwasher might be your next best friend. It turns after-dinner clean-up from a hassle into a breeze.
Noticed Your Dishes Aren't Quite Spotless?
If you're seeing leftover bits on your plates or your glasses aren't gleaming like they used to, a dishwasher might just be what you need. Dishwashers use hot water and some serious pressure to get your dishes cleaner than you could by hand.
Time for a Kitchen Upgrade? Call Doug The Plumber for Dishwasher Installation
Heavily consider a dishwasher. It's not just some appliance in your kitchen. It's a ticket to more chill time, less fretting, a few bucks saved on your bills, and a collection of pots and pans that look brand new. It's like your secret helper who takes care of the boring job of washing dishes, letting you focus on the things you love.
Tired of spending your precious moments over the sink scrubbing plates? Then it's about time you treat yourself to a new level of convenience. How about getting a dishwasher for your home in Bastrop? And for that, who better than your local plumbing buddy, Doug The Plumber? We're all prepped and ready to upgrade your kitchen experience with our professional dishwasher installation and repair services.
Just give Doug The Plumber a ring at (512) 882-0663 and we can set up a time to chat. We're here to bring the ease and efficiency of a dishwasher right into your home. It's time you saved those special moments, dropped the stress, and brought in a more relaxed vibe to your kitchen.
6 Different Reasons You Should Hire Us
Frequently Asked Questions
You Have Questions, We Have Answers
Plumbing problems can be extremely frustrating, especially when it means you can't use your toilet, sink, shower, or all of the above! Have plumbing questions?
While it's admirable that you're ready to tackle home projects, a dishwasher installation can be pretty complex. It involves plumbing, electrical, and even some carpentry work. It's safer and wiser to have a pro like Doug The Plumber handle it to ensure a smooth, leak-free installation.
Not at all! We're skilled at installing all brands of dishwashers. Just pick the one you love and leave the installation bit to us.
Absolutely! Dishwashers come in various sizes to suit different kitchen layouts. Even if you have a small kitchen, there are compact or slimline models that could be a perfect fit.
Your dishwasher will need access to both hot and cold water supply lines. But don't fret about the technicalities - that's where our expertise comes in. We'll sort it all out during the installation process.
We totally get it - your time is precious. Generally, dishwasher installations take a few hours, but it can vary depending on the complexity of the task. But don't worry, we always strive to ensure minimum disruption to your day.